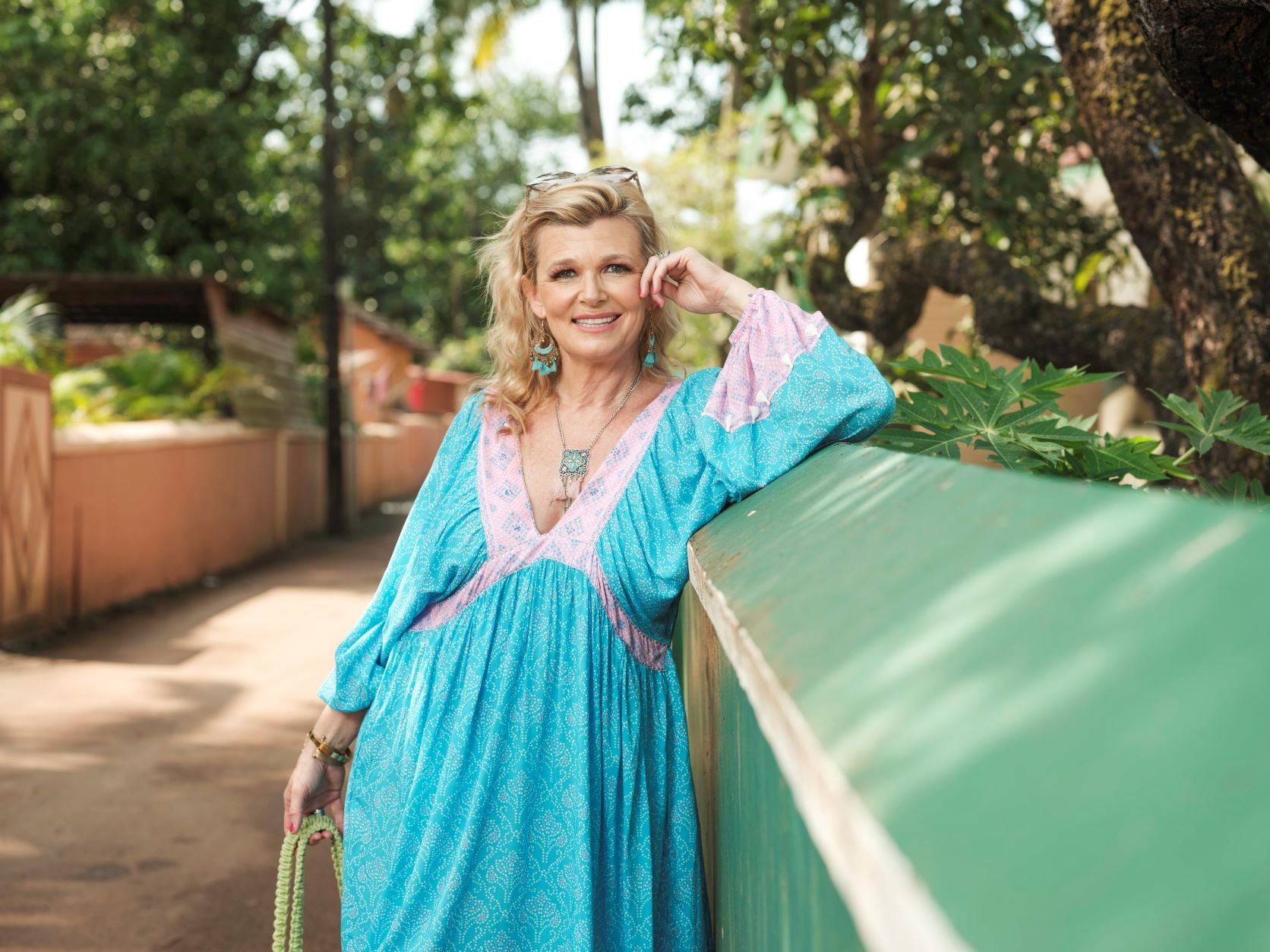 What Emma Is Wearing At Goa
What Emma is wearing today at Goa, the Faith Maxi in Dali Print Blue. 
An Outfit That You'll Be Comfortable In For The Whole Day
This month we did a photo shoot in Goa for our Naudic Summer Campaign, the climate is like the Australian climate, sub-tropical. Campaign days are super busy days, you start early and finish late, and squeeze in a lot in the middle. My go to for these days is the Faith Maxi, in our Dali print.

The fabric is our lightweight cotton muslin fabric, it is very soft and feels great against the skin. This shape give you sun coverage because of the full, cuffed sleeves and ruching on the back make it a flattering fit.

We like to style it with a bright necklace to compliment the soft pastel print design. As I was running around all day, the pockets are amazing to carry all your essentials so you can go hands free.

Pair it back with easy slides that can be slipped on and off, or a my strappy heal and it will take you into the evening,

The neckline has hand beaded work to all that little bit of bling.
About the Faith Maxi Dress
The Faith Maxi has a v neckline with elongates the decolletage. The beadwork around the neckline is handmade by local artists, giving that unique feel to each garment, mixing eastern and western style. 
It features side pockets to hold your essentials.
This silhouette was inspired by need for a style that could be worn casually and also give you the option for an elevated look by adding gold accessories and oversized turquoise or hot pink earrings.
You can buy the Faith Maxi by clicking here.