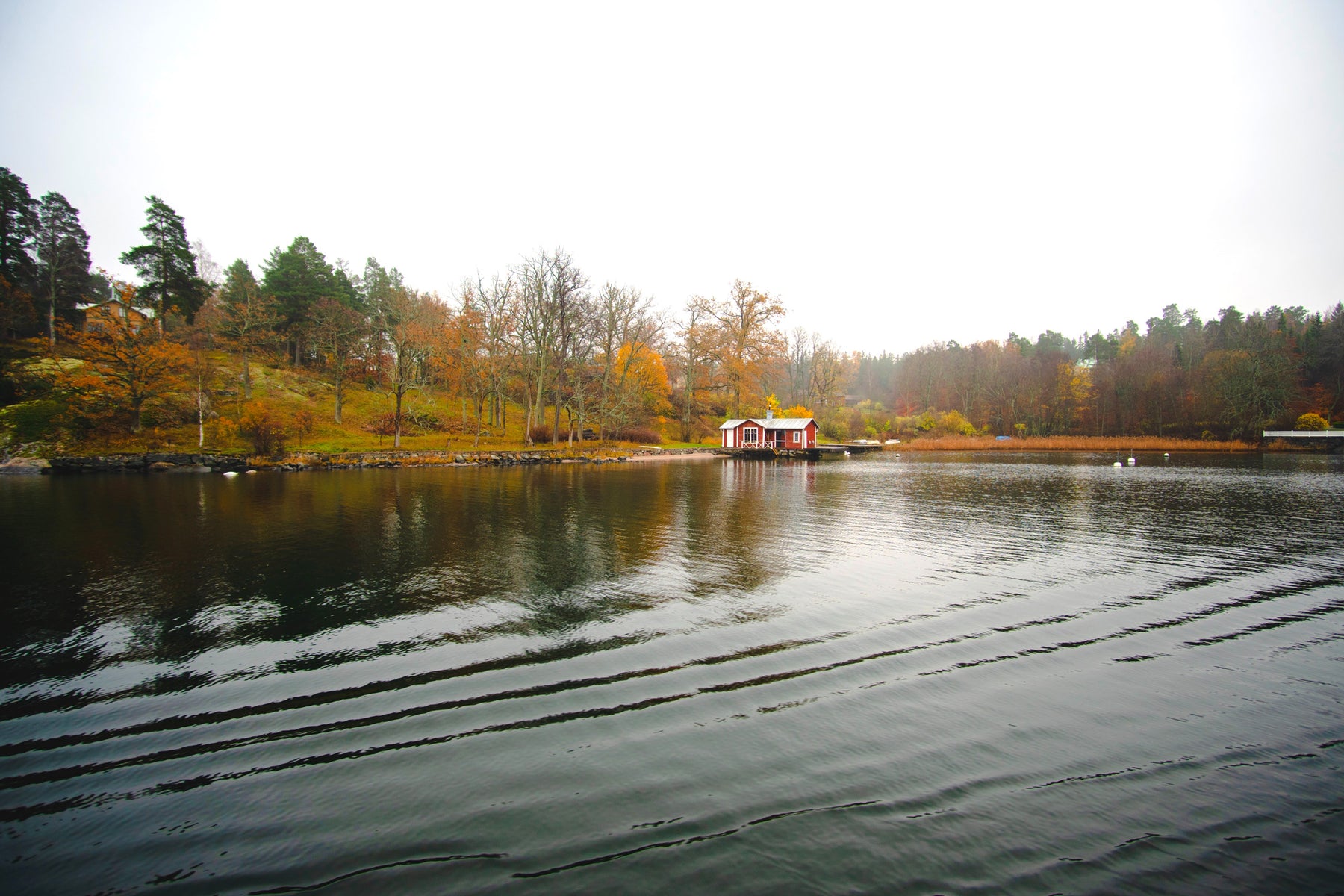 5 Years in Stockholm
Exactly 19 years ago, on the 30th June 2001 at 10.39pm, Sophia was born in Stockholm, a stunning city in the Northern hemisphere, the capital of Sweden. A city I was able to explore by bike, hiking and walking, whilst pushing a pram for 5 years.
Stockholm is by far, one of the most beautiful cities I have ever lived in, a city built around water, thousands of islands in an archipelago blessed with Scandinavian nature. Bike riding around the core of the city is a breeze. The city is designed for this European activity, one of the reasons they are so trim and fit and can still eat all the yummy Swedish treats. I used to ride to work, it took 1 hour each way, I would head off in the dark, it was the best way to get to work, with a clear head. I loved it, miles of interconnected bike paths through Scandinavian forests, next to busy main roads.
A classical Stockholm setting, especially in the summertime, is at one of my favourite restaurants, Rosendal Tradgard (google it for pics). Days off from work would be spent with Anton, with a packed snacky picnic, layers of warm clothes and we'd set off for the day, our time just the 2 of us, him talking Swedish to me and me talking English to him. We were known in the day care centre, 'Oh you're the Australian mother, who speaks English back to her son when he speaks Swedish' we had our own way of being bilingual.
We would catch the bus, then the underground train into Rosendal Tradgard, make it an adventure, once we reached, we would walk around the park, I would let him roam free, there was this amazing park with stunning apple trees, so he could climb, hide, explore, plus a fantastic kids playground, he would make friends, I would try and talk in my broken Swedish with the other parents. 
A souvenir from this time, was their trademark cookbook, not for the recipes because I don't bake, but for the photography; all organic and rustic photos of the gardens and building, it still sits on my coffee table now in the lounge room.
The café area was built into the green houses, the food was made from everything seasonal from the garden, it was all organic and healthy, we would eat cake or drink soup, and then start making our way back home, before it got dark,  sometimes by 3 o'clock in the afternoon.
After we left and whenever we visited Stockholm I just wanted to go to this place, Rosendal Tradgard.  GamlaStan which is the oldest part of Stockholm and just stunning! I would spend hours just walking through Gamla Stan, it's small gothic alleyways, cosy wine bars, dark stairwells which lead downstairs to restaurants, small art galleries, cool apartments, a great place with history and the royal families Palace.
Life in Stockholm was good. I started up a research lab at the Karolinska Institute and worked with one lady, called Amina, she was a Somalian diplomate's daughter, they escaped from Somalia and he was posted to Stockholm, they lived an amazing life in the Embassy in the middle of Stockholm, one year he went back to Somalia and he was murdered. They lost everything. She had to learn how to support herself through life and University. Amina was the first person who cooked me real Chai tea from scratch.
In the 5 years that we lived there, connections and friendships were made, and they recently came to visit, we had a Swedish Christmas reunion in 2019 down under, and picked up just where we left off.
Being able to enjoy the Swedish summer is the best time of year to visit, long days when it never really gets dark, island hopping and enjoying the archipelago, on friends' boats. Listening and watching how everyone lived.
One summer we went away to friend's summer house, this house was like a fairy tale, it was a tiny little red and white wood Swedish cottage in the woods. It was straight out of a Pippi Longsocking episode, stunning, Swedish movies are quirky, I used to watch all the Swedish movies, even if I didn't understand them, I would sit through them and try to get the plot, watch the scenery.
There was one night it was just too cold for us and we decided it was time to leave, wrapping up life in Stockholm was a hard choice, saying goodbye to close friends and family. I really enjoyed everything it taught me, especially the Swedes and their understated top quality of life, it really is one of the best countries with regards to looking after themselves and nature, lucky to experience it and to have the love it gave to us.
Sweden is much more than IKEA and ABBA, even though I do love a good piece of IKEA furniture and watching Mamma Mia and listening to Dancing Queen. It is their quality of living in nature that still resonates and the way they wear lifestyle fashion in a cold climate, this city was the inspiration behind the styling and wearing layers of Naudic.
Love always, Emma