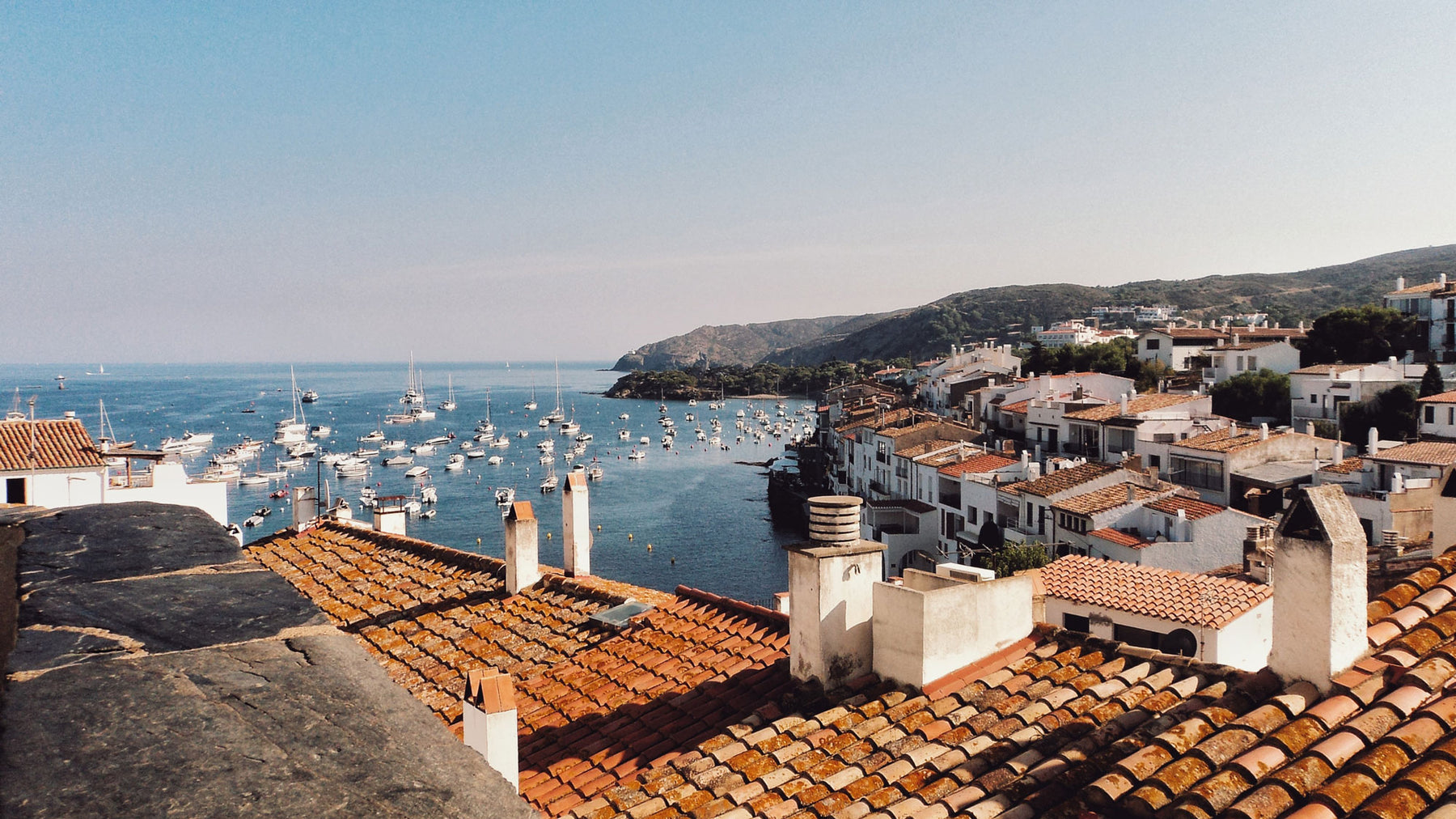 Together by the Spanish Seaside
There is a small cove in Spain called Costa Brava, where the fish hop straight out of the ocean onto your plates, via a BBQ. One European summer some of my family were all floating around Europe in different countries and we thought, where should we meet up? I googled "places to rent in Spain" as that seemed to be the most central location for all of us to meet. Up popped a list of holiday houses for rent.
These were not your usual shack on the beach holiday houses, these were authentic Spanish villas dangling right on the cliffs of the Spanish shoreline, finished off with 180-degree views of the southern and northern coast, with the Mediterranean Sea. We were sitting pretty, 40 mins north of Barcelona.
The plan was to meet at the Barcelona airport on a Friday afternoon, grab the hire car and head north, sounds simple. We all flew in from our different locations, London, Stockholm and Italy. We were travelling with babies, so the luggage was awkward. We hired a combi van which had enough seats for 8 people, plus the car seats for the kids and all their "stuff"
Driving out of Barcelona late on a Friday night, manoeuvring through the traffic and crowds that are also leaving the city, takes some patience and navigation skills. The drive there is amazing, but in the dark not so amazing, when you are looking for a letterbox at the top of a long driveway with the number of your villa. It took approximately 1.5 hours to reach Costa Brava and 2 hours to find the villa that had our name on it for a few days.
Costa Brava is not on the tourist map, and it has the vibe of a Spanish holiday cove tucked away from the crowds with easy access to Barcelona, one of my favourite cities, because the architecture is amazing.
Spending a week in Spanish with my family was a highlight, BBQ's, beers, eating on the water front, watching the world go by and then the beauty and history of Barcelona, it is not a place I would go to in the peak of summer, it is very hot and humid, especially if you are dragging young children around they don't enjoy the architecture, museums or other things like shopping. Their favourite was sitting in the shade and eating ice cream.
Clothes are colourful, people enjoy they lives, tapas, music on the streets. Spain is amazing the small parts I have experienced. We all know Zara, which can be found on every street corner.
After the days of R&R, fresh fish, seaside, BBQ's, warmth, and sun in tiled Spanish villas, we drive in our yellow combi van into Barcelona and visit iconic pieces of architecture.
One that stood out in my mind was Gaudi's works La Sagrada Familia. Gaudi started it in 1882, it's still under construction, permission to finish the construction of the temple has only recently been granted to another Spanish architect called Jordi Fauli, his plan is to have it finished in 2026, that is 6 years away and 100 years after Antoni Gaudi died.
It's an example that sometimes our work isn't finished, but it might take someone else to pick up where you left of, a reminder to not be afraid to start something you believe in because the payoff often happens long after you're gone.
Love always, Emma