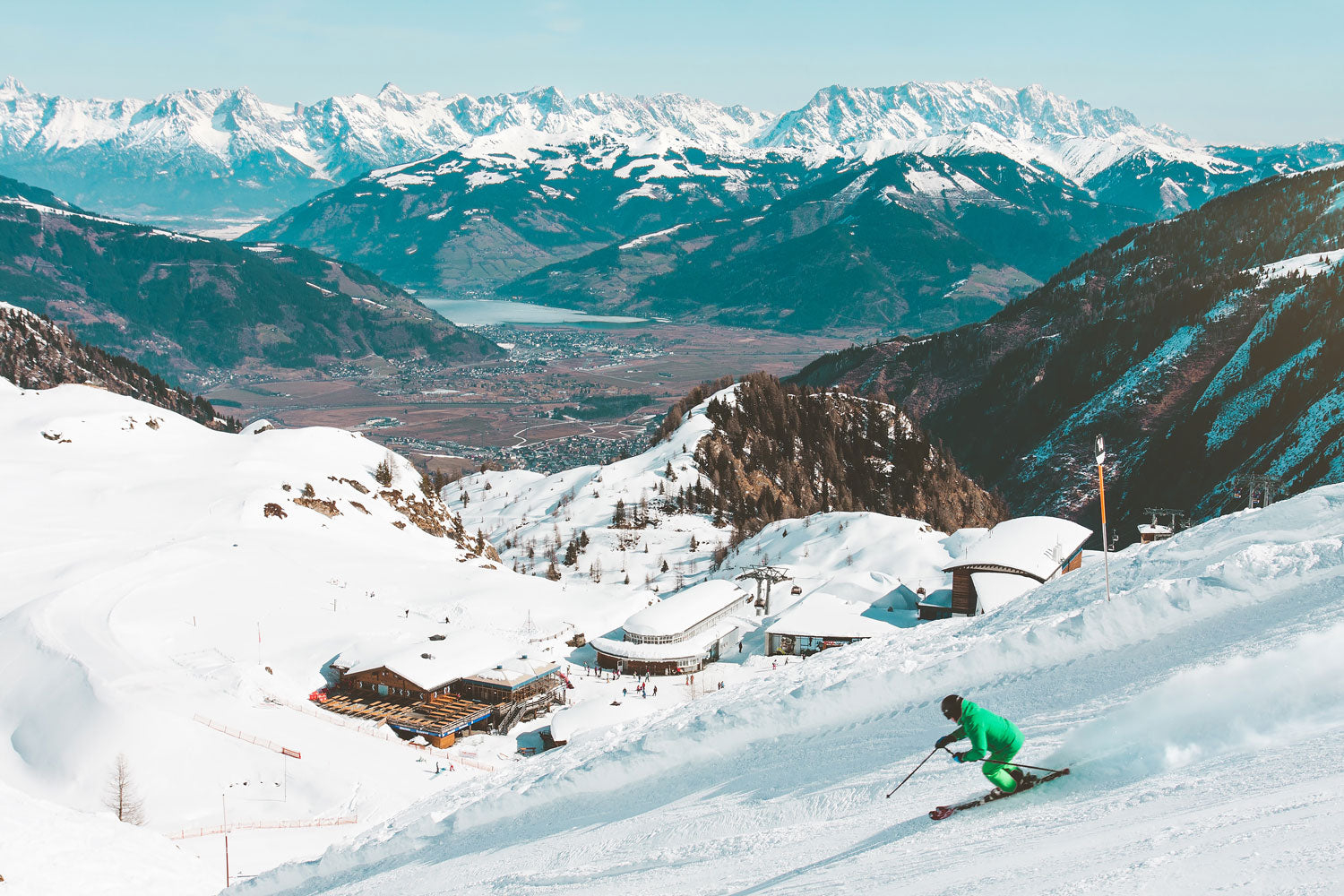 The Chalet Girl in Austria
From London to Austria to become a Chalet Girl (aka Ski Bum)
One plus about living in London, was the access to completely different cultures, countries and experiences, just under a year of living there, it was time for a change. London is great but the winters are cold damp and grey, for a Queenslander this can become a chore. Knowing I would eventually end up back there, it was time to spread our wings.
By chance we saw an Ad pinned to the community wall of a London gym "looking for cooks for my guesthouse in St Anton, Austria" sure lets give this a go, the job interview was to cook a 3 course meal for the chalet owner and seven friends. Long story short, we did not get the job, undeterred as St Anton sounded like a lovely place, let's go.
Via train, car and hitch-hiking, across Europe we head, to arrive in St Anton, Austria one of the most picturesque countries and romantic cities, a scene out of the Sound of Music, gingerbread coloured houses, framed by the Austrian alps that reach for miles up to the sky and across the country.
We arrived with hundreds of other amateur ski bums from all around the world, USA, Australia, UK, Scandinavian, Canada. All looking for work, we had to wait for the snow, no one was taking anyone on until there was a sign the ski season was starting.
We bunkered in and shared a large room in a chalet, small cost for bed and breakfast, which was homemade jam and bread, we lived off this, and potatoes. I do not remember seeing anything green to eat for weeks. 4 weeks we waited for snow, filling days by walking into every guest house asking for work.
Down to my last $5 when I got a job, as a chalet girl in a guesthouse right at the base of the Alps, you could ski out the door into a chair lift and go to the top of the peak. The Alps are stunning, there is peace and quiet as you zoom down the mountain piste.
St Anton is known for it's variety of ski runs, from basic to advanced heli-skiing, it has something for everyone. My job as a chalet girl was to cook breakfast for the 100 or so guests, I shared this job with another Australian girl and 2 Yugoslavian ladies. The 4 of us ran the guesthouse, together we couldn't share a normal conversation, they couldn't speak English and we couldn't speak Yugoslavian, but we got by and had the funniest time over lunches with our Austrian host family.
St Anton is known for its Apre ski, friends who had been this year said the Apre ski is still as wild. At 4pm everyone skies into the nearest bar on the mountain, there is live music, big glasses of beer, just like being at an Oktoberfest in the snow. Followed up by a few shots of Jägermeister or glühwein to warm the insides. When it closes at 6pm, the last three of four hundred meters skiing down the mountain is a wild ride.
Suzie was the beautiful Austrian hausfrau, who dressed in the traditional Austrian clothes, their 3 kids were more modern and dressed in relaxed lifestyle gear, this was the first time I noticed that you can still dress in comfortable clothes even when it is minus 10 degrees outside. I had the best time with them, they treated me like family.
After 6 months, I was partied, snow-skied and ski-bummed out, I needed to leave St Anton to see the water and a horizon. One day I hopped on a bus out of there and headed north across Europe to hang out in Sweden.
The beauty of Austria is the Alps and the quaint townships in amongst the mountains, the streets are filled with original facades, the air is clean, the food is hearty and the scenery that you ski through is magnificent, the culture is authentic.
In the summertime you can hike the mountains or mountain bike through the forest. Austria is beautiful, being a ski bum disguised as a chalet girl was a highlight.
But the best part was learning how to mingle with people from different cultures with no common language, for 6 months under one roof there were Austrians, Yugoslavians, Germans and Australians and the occasional Swede, all getting along and loving the mountain life, where tradition and culture stand the test of time.
It can get very cold as I found out the hard way by forgetting (or losing) my front door key, then having to throw snowballs at my roommate window so they could let me in. A couple of times I went in with the fresh bread that was delivered at 5am.
Skiing freely down the Austrian Alpes after a fresh dump of snow, hearing your skis slice through the powder, looking at the trees and the blue sky, feeling how small you are, not a sound to be heard, is one of the best experiences. St Anton and Austria worth putting on your bucket list, this was just my experience, I'm glad I waited for the snow.
Love always, Emma